Our Aim
Vicarage has continued to develop the MK 2, 45 years after Jaguar ceased production of Britain's most elegant sporting saloon. When it first appeared the MK 2 Jaguar was the fastest four door saloon in the world. With uprated engines, a new gearbox, the specially designed Vicarage suspension system, weighted power steering and well ducted air-conditioning, a Vicarage MK 2 Jaguar has been adapted to cope with modern roads and driving conditions. For purists, Vicarage still offers a restoration service true to the original Jaguar design and specification.
Developing a design that has been around for almost fifty years and working to the painstaking standards Vicarage insists on, demands a highly motivated workforce and professional management. Vicarage stands out in the classic car business by meeting these twin demands. A Vicarage car is the remarkable end product of an uncompromising approach to design, manufacture, engineering and business know-how.
This professional approach has allowed Vicarage to extend its peerless range of motor cars beyond its already legendary MK 2 saloon. The new line-up includes a luxuriously appointed two-door convertible version of the classic MK 2 together with the range of XK's and XKE's. The Vicarage E- Type Roadster is available in both Series I, II and III form.
A Vicarage car is no ordinary way of getting from A to B. Driver and passengers enjoy the experience of motoring in an uncompromised and sensual style. A Vicarage car is not a workaday machine, although it is engineered to be driven as hard as you choose to go. It is more of a prized possession, a highly collectable example of rolling sculpture, a car that recognises the taste, flair, ambition and driving force of its owner. Like all your most cherished belongings you will want to keep it for as long as possible. Vicarage's back-up service will ensure that you are able to do so.
But such special cars cannot be bought off the shelf. Vicarage exclusivity means that a limited number of jaguars will be produced each year. Naturally there is a waiting list, yet a Vicarage Jaguar is a car well worth the wait, representing as it does a commitment to excellence in design, engineering, craftsmanship, motoring pleasure and service. A car not just for special occasions, but one that makes every occasion special.
Our Process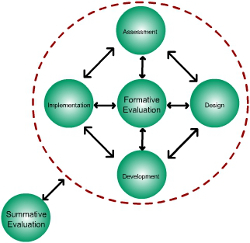 How does a car that might be anything up to sixty years old appear to be brand new? Because Vicarage goes right back to the basics. Take the MK2. Old Jaguar bodies are stripped to the bare metal before being shot-blasted. This ensures that the body is corrosion free, not just for now, but for years to come.
If the new metal has to be welded into the body shell it is impossible to spot the seams. Vicarage engineers and technicians work to very close tolerances to ensure the perfect fit of all panels. Sprayed with a coat of etch primer developed to keep rust at bay for well into the foreseeable future, each MK2 body is then treated with a stone chip undercoats, topcoasts and laquer. It takes two working days to hand polish the painted body to Vicarage's Satisfaction.
Meanwhile, every mechanical and electrical component is either restored, newly manufactured or else discarded in favour of modern substitutes such as solid state electronics. Walnut finishes are sanded, treated and polished. Leather seats are completely refurbished, but you can also specify a modern Vanden Plas that offers firm yet luxurious support for your back. Using traditional hand-stiched high quality leather, these new seats represent new and old technologies, style and techniques working in perfect harmony.
Once fully crafted to a level not available elsewhere, a Vicarage Jaguar is thoroughly tested, ready and waiting to transform its owner from commonplace driver to privileged motorist.
The Engineering Process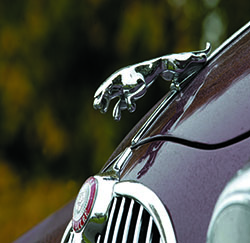 Underneath the complex steel curves that give a Vicarage Jaguar its unrivalled shape beats a mechanical heart that betters that of the original car. Each Vicarage engine is blueprinted. A Vicarage 3.8 and 4.2 XK engine is quieter, smoother and more powerful than the Jaguar original. Each engine is supplied in lead free form.
The Vicarage engine is a masterpiece of design and engineering, as good to look at as it is to drive behind. Treated gently, the Vicarage XK is a near silent servant, working efficiently in the background, pulling strongly without fuss from walking pace in top gear. But called upon to press on, the legendary Le Mans winning engine will prove its racing pedigree, responding instantly and eagerly to the throttle. The cat will howl into full blooded life. Even by today's standards, a Vicarage MK2 Jaguar is a fast car.
The MK2 boasts specially developed semi-independent suspension. The car is smoother than an original MK2, more composed in fast corners. The power steering adapted from more contemporary cars, yet makes effortless parking and manoeuvring in restricted spaces. A choice of five-speed manual or four-speed ZF automatic gearbox makes for smooth, effortless progress, while a new through-flow ventilation system developed by Vicarage engineers is a breath of fresh air for driver and passengers alike.
AIr-conditioning incorporating new ductwork is available for those who demand the utmost in luxury. If air-conditioning is not a requirement owners will be pleased to know that the original Jaguar 'free flow' heather has been uprated to meet modern standards.
But if fresh air is the prime requirement, Vicarage has produced a two door convertible version of the MK2. Meticulous structural engineering and testing has ensured that, when roofless, a Vicarage Jaguar convertible is as strong and as stable as its saloon stablemate. At a touch of a button, the multi layered, weatherproof top lifts silently and smoothly into place. Considerable design expertise was necessary to ensure that when extended this soft top matched the curving roof line of the original saloon and that the rear window treatment was in subtle accord with the overall shape and character of the car.
A Vicarage E Type inhabits an even more rarefied atmosphere, with a combination of looks, build, quality and performance that is even more sensational today than when it first awed the motoring world back in 1961.